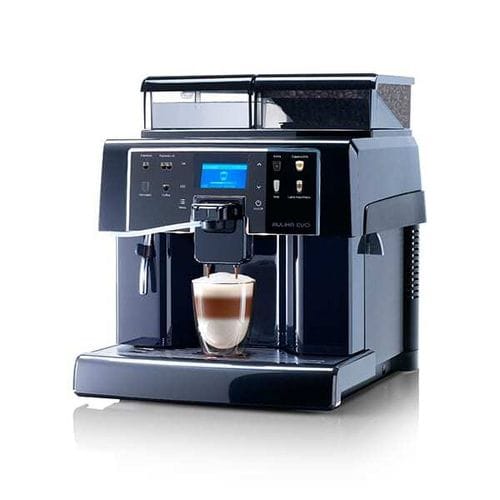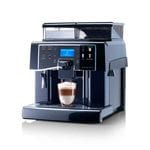 SAECO AULIKA EVO FOCUS
Ideal for home or the small office environment
The new Saeco Aulika Evo is ideal for home or the small office environment.
Thanks to the new capacitive interface with backlit icons, which offers a wide range of direct-touch drinks, you can select your chosen drink with a simple and intuitive gesture.
The large capacity of the water and coffee containers, the one-touch milk drinks in the Focus and Top versions, the latter also includes a high speed milk function that speeds up preparation time, all guarantee reliable performance even in locations with a high daily consumption.
Technical Specifications:
Dimensions (w x h x d) 334 x 380 x 452 mm
Weight 14 kg
Colour black, blue paint on dispenser nose
Coffee grounds extra capacity base no
Base-integrated accessories drawer no
Power supply 230 V/50 Hz
Absorbed power 1400 W
Hydraulic system 2 circuits (double boiler + double pump)
Hot water / steam wand independent
Water supply independent tank
Water supply connection no
Coffee beans container 500 gr
Water tank 2.5 ltrs
Coffee grounds container 18 pods