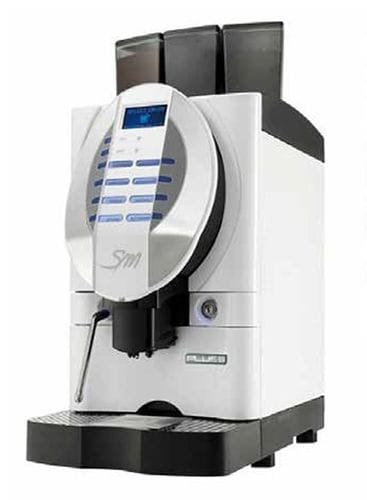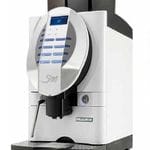 LAN SAN MARCO PLUS 5
Large Business
La San Marco Plus 5 is a fully automatic coffee machine for large spaces such as hotel lounges and large offices.
It has lots of features such as two bean grinders, it uses fresh milk, can brew decaf coffee and many more features.
It is made in Italy and can create new drinks based on chocolate, milk, and coffee.
It can be used to create a perfectly brewed cup of fresh ground coffee.
2 coffee bean cannisters: 0.65kg each
One product cannister: 2L (chocolate)
Fresh milk
Hot water for tea
Pre-ground coffee
Adjustable delivery outlet: 80mm to 160mm
Automatic self-cleaning cycles for brewing groups, milk frother and mixer
Waste drip tray or direct water drainage (optional)
Up to 16 beverage choices
Cup warmer
Dimensions - (W x H x D) 325mm x 715mm x 560mm
Weight - 50kg
Power supply -10 amp
Water - Mains water
Swivel steam wand - Yes
One touch coffee/milk - Yes
Beverage selections - 16