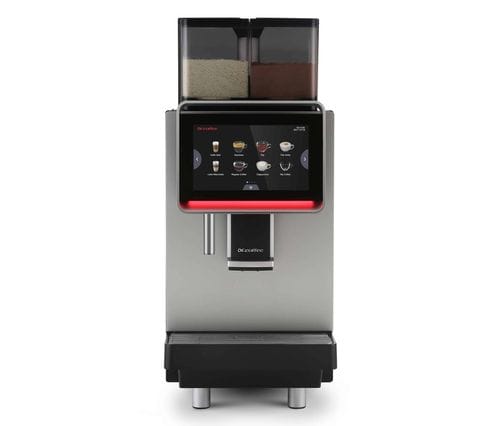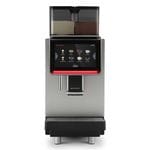 DR COFFEE F2 PLUS
Dr Coffee F2 Plus is small in size but big on flavour, with DR.COFFEE innovative fresh brewing technology, these stylish compact machines deliver a range of high quality, rich tasting coffee that easily rival traditional bar machines you would find in many coffee shops. With their compact size and elegant looks, these machines compliment a variety of environments such as small and large offices & meeting rooms.
The metallic body and brewer provide powerful guarantee for long life and high stability under the commercial condition.
The pioneering brewing system can meet your need for both non-pressurised regular coffee and pressurised espresso.
Smooth and hot milk frothing system makes the foam very smooth, and it can be easily cleaned by its self-clean mechanism.
Two grinders with ceramic flat-type blades accurately grind the coffee beans into unified-size powder, bringing out the unique flavor of the coffee.
The 10.1" touch panel is easy to use, direct and efficient, by which customised coffee is just at your fingertips.
Technical specifications
Advised daily output 300 cups
Water tank capacity 4L
Beans hopper capacity Approx. 1.2kg
Grounds container capacity Approx. 100 pods
Coffee machine 220-240V~ 50/60Hz 3400-3800W
Coffee machine (W*D*H) 34 * 54 * 83 cm