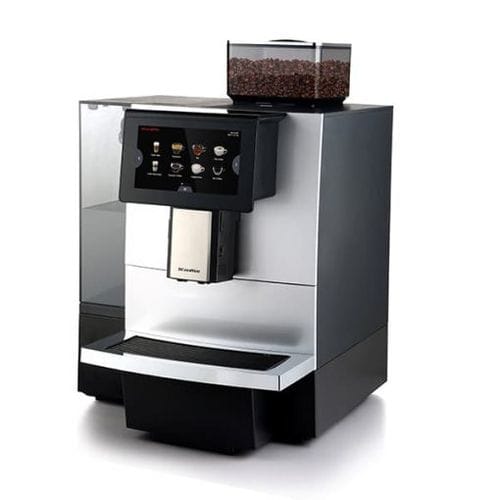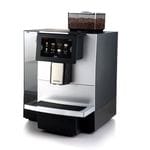 DR. COFFEE F11
The F11 from DR. COFFEE is the ideal coffee machine for any small and medium sized business. With its compact size matches, ceramic grinder and dual-mode brewing system, this counter-top coffee machine will bring you fantastic experience and tremendous coffee.
The pioneering brewing system can meet your need for both non-pressurised regular coffee and pressurised espresso.
The innovative grinder with ceramic flat-type blades accurately grind the coffee beans into unified-size powder, bringing out the unique flavour of the coffee.
The 7" touch panel is easy to use, direct and efficient, by which customised coffee is just at your fingertips.
The combination of enlarged bean hopper, water tank and grounds container can easily cope with peak hour demand.
Different ways of water supply and self-clean mechanism can deal with any occasions.
Technical specifications
Advised daily output - 100 cups
Water tank capacity - Small Tank: 2L / Big Tank: 8L
Beans hopper capacity - 1200 g
Powder hopper capacity - Approx. 70 Pcs (Base on 10g/Shot)
F11 Technical sheet
Coffee machine 220-240V~ 50/60Hz 1500-1700W
Connection tube set G3/4' change into G3/8 length 1.5M metal tube
Connection tube set Max600KPa (6Bar)
Coffee machine 2L 300mm (W) x 500mm (D) x 580mm (H)
Coffee Machine 8L 410mm (W) x 500mm x 580mm
Weight: 15.5kg (2L) / 17kg (8L)