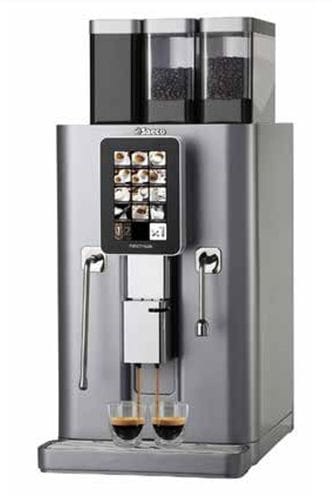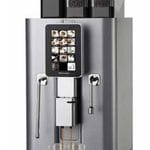 SAECO NEXTAGE
Large Business
Saeco Nextage is a machine ideal for large offices and hotels.
The machine offers a wide choice of beverages with one touch, and by mixing coffee, fresh milk and chocolate it is possible to create drinks such as Espresso, Cappuccino, Latté, Hot Chocolate, Machiato, Moccachino.
Thanks to its double cappuccinatore, the machine can dispense two beverages at the same time, simply by touching a button.
Saeco Nextage can dispense up to 60 beverages an hour making it ideal for the busy office / hotel environment.
Choice of 12 beverages
Various recipes from different coffees, fresh milk and chocolate
2 coffee bean canisters
2 grinders
1 instant canister (chocolate)
Independent hot water wand (right)
Independent steam wand (left)
Possibility to use pre-ground coffee
Easy beverage selection and machine programming via touch screen
Dimensions - (W x H x D) 364mm x 790mm x 596mm
Weight - 63kg
Power supply - 15 amp
Water - Mains water
Swivel steam wand - Yes
Hot water wand - Yes
Touch screen display - 7"
One touch coffee | milk | chocolate - Yes
Beverage selections - 12