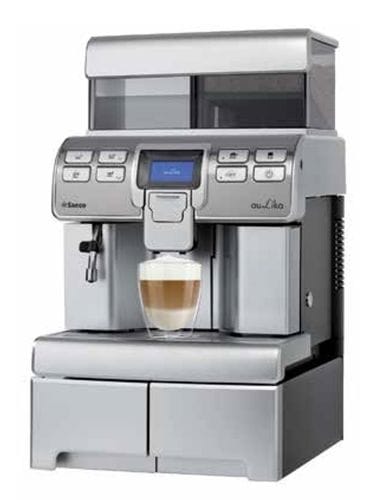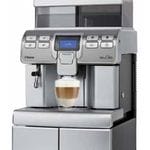 SAECO AULIKA
Small to Medium Business
The Saeco Aulika is the newest addition to Saeco's state of the art office coffee machines.
It is easy to use and delivers the perfect coffee while retaining the swiftness and practicality of an automatic coffee machine.
The Aulika office coffee machine has the capability of producing Cappuccino, Latté, Espresso beverages.
Saeco Aulika can dispense up to 50 beverages per hour making it ideal for the medium to large office environment.
Choice of 7 beverages
Various recipes including a variety of coffee and fresh milk
Twin boiler
Built-in coffee grinder
Pre-ground coffee
Hot water for tea
Dimensions - (W x H x D) 334mm x 574mm x 452mm
Weight - 22kg
Dreg drawer capacity - 40
Water - 4L water tank (removable), (Ability to connect to mains)
Power - 10 amp
Hot water wand - Yes
One touch coffee | milk - Yes
Beverage selections - 7